Free Form Plastic Products Inc. was established in 1990 at its current location in St. Brieux by a local family to produce rotationally moulded components that meet the high quality requirements of Western Canada's leading agricultural equipment manufacturers.  The primary focus of the business was to produce custom products for clients as needed.  As illustrated in the timeline, the company outgrew the original building very quickly and expanded its production space and amount of equipment.  During this time many agriculture OEM's became dependent on the parts being produced which lead to Bourgault Industries Ltd. purchasing the company to maintain supply of these products.  In time the business transitioned from one focused on custom molded products to one which looked to differentiate itself in the market through the creation of proprietary solutions.  With this transformation came the creation of an extensive dealer network and the groundwork for how the company continues to operate today.
Free Form has designed moulds and manufactured an extensive array of high quality plastic components that have been used in a whole host of applications, including agriculture, mining, forestry, construction, oilfield, recreation, and transportation.
Free Form has in-house design capability and uses state of the art solid modelling design software. This design capability, including the latest 3D printing technology is available to assist clients with their designs of custom products.  This capability is also used extensively for the design and development of our own proprietary products.
Free Form's success is based on their pursuit of proprietary solutions for the most demanding customers.  You will find that most products that we produce have patents on them allowing our products to standout in the marketplace.  Over the years we have come across other products that embody our vision and we have chosen to purchase these companies and continue to offer those products as our own.  We also strive to align ourselves with dealers that standout in their respective territory to bring our products to the customers through their locally trusted retails.
Free Form is a supplier to many Agricultural Original Equipment Manufacturers. Original equipment manufacturers demand high quality components at competitive prices. By having learned how to meet these demands, Free Form has positioned itself to step out and bring high quality products to other market sectors at competitive prices.
Free Form rotationally moulds a wide variety of plastic items for world class companies. The company's core competencies include component design capability, mould making expertise and on-time delivery of high quality, products.
Our History
1990
Free Form Plastics Founded
Free Form Plastic Products Inc. is established with the construction of 2800 sq. ft. production facility.

1990
First Rotational Molding Oven
Installation of the first rotational molding oven
1992
Polytoon Dock Float
Polytoon Dock Float is introduced.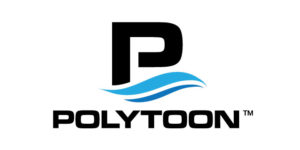 1992
Second Molding Oven
Installation of the second rotational molding oven.
1993
Factory Expansion
An additional 5600 sq ft of production space is added.
1993
Third Molding Oven
Installation of the third rotational molding oven.
1994
Factory Upgrade
Installation of Automated Material Handling System.
1995
Land Expansion
Additional land purchased to the north of the production facility.
1996
Bourgault Purchases Free Form
Bourgault Industries purchases Free Form Plastic Products Inc.
2000
Adjustable Swath Roller
Adjustable Width Swath Roller is introduced in tow behind and mounted models.
2000
Dealer Network Established
Organizational change in direction with the establishing of our own dealer network with the a new focus away from custom products and towards developing of our own proprietary products.

2000
Great Truck Weight System
Great Truck Weight System is introduced.
2001
Turtle Tank
Turtle Tank is introduced.
2002
Molding Oven Installed
Installation of large rotational molding oven capable of producing tanks to 5000 Imp gallons.
2002
Portable Liquid Storage
Portable Liquid Storage System is introduced.
2003
Gen2 Tanks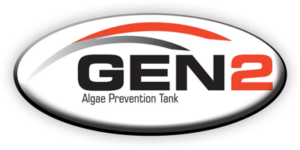 Algae Eliminating Generation 2 tank is introduced.
2006
Fenderco Acquisition
The acquisition of Fenderco Enterprises Ltd. which includes Patents and all production and assembly was moved from Naicam, SK to St. Brieux, SK.

2007
Low Profile Tanks
First Low Profile tank is released that reduces sloshing and does not require metal hoops.
2008
Swath Roller
Mounted Swath Roller with Hydraulic Lift is introduced.
2009
Equipment Upgrades
Installation of more efficient size reduction equipment.
2009
Polar Grip
Polar Grip Truck Weight System is introduced.
2014
TankGuard

Introduction of the wireless tank monitoring system, TankGuard.
2015
BIGTOOLRACK Introduced
Introduction of the Ultimate Attachment, the BIGTOOLRACK.
2015
RotoShear Inc. Acquisition

The acquisition of RotoShear Inc. which includes the associated patents. All production and assembly was moved from Forestburg, AB to St. Brieux, SK.
2016
Chembine Introduced

The first Chembine chemical mixer is introduced with patent pending features.