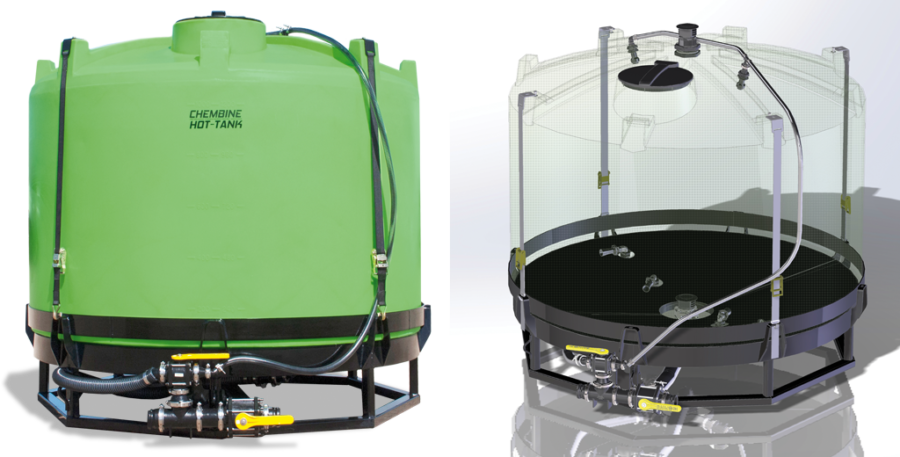 The Hot-Tank allows you to premix your entire chemical load ahead of time. You can reduce your spraying down time by having your entire mixed chemical load ready upon arrival of the empty sprayer. Using the two 3 – way valves, and the existing pump, you are able to control the follow to fill, mix and load from the Hot-Tank. Loading the sprayer can be done by using the existing pump on the Chembine unit.
10 degree tapered cone bottom to a 3 inch complete drain bulkhead.
With 2 three way valves to control all functions. Adds maximum speed and efficiency to your operation!
There are four agitators at the bottom of the tank that agitate and mix the tank.
There are two rotary rinse nozzles on the top of the tank that can be used to rinse the tank or mitigate foaming issues.