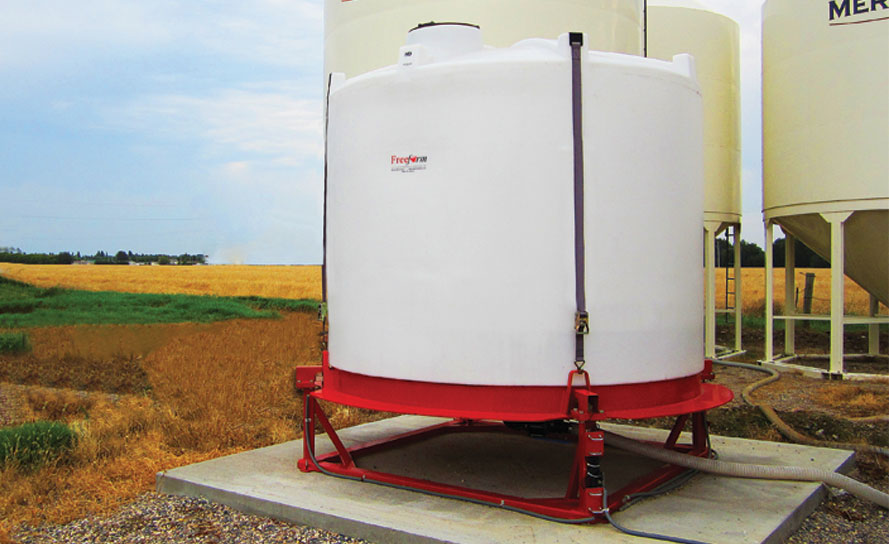 The Liquid Fertilizer Scale Station has a heavy-duty design for ground-level or over-head applications. Metal edging around the perimeter to allow for easy calibration.
It is currently available in 1500, 2000, 2500 imperial gallons (1800, 2400 & 3000 U.S. gal.)
The cone bottom poly tanks have optimum 10° slope and can be filled from the top or the bottom. Has Shielded load cells, Anti-Vortex fitting, full metal bottom and  tank tie-downs.
Custom manufacturing available, call Free Form for details.